We offer the latest in technology. This allows us to provide our customers with a cost effective process. our 65,000 Sq. Ft. facility houses the Amada FOM II laser and a host of incredible equipment. Our CNC capabilities are second to none. We have several Hurco CNC milling machines on hand to handle all of you CNC machining needs.
Concept to Completion
Behl Precision Fabricating, Inc. is your complete sheet metal fabrication solution. We take the necessary steps to insure your project goes from concept to production in a timely manner with top quality and precision.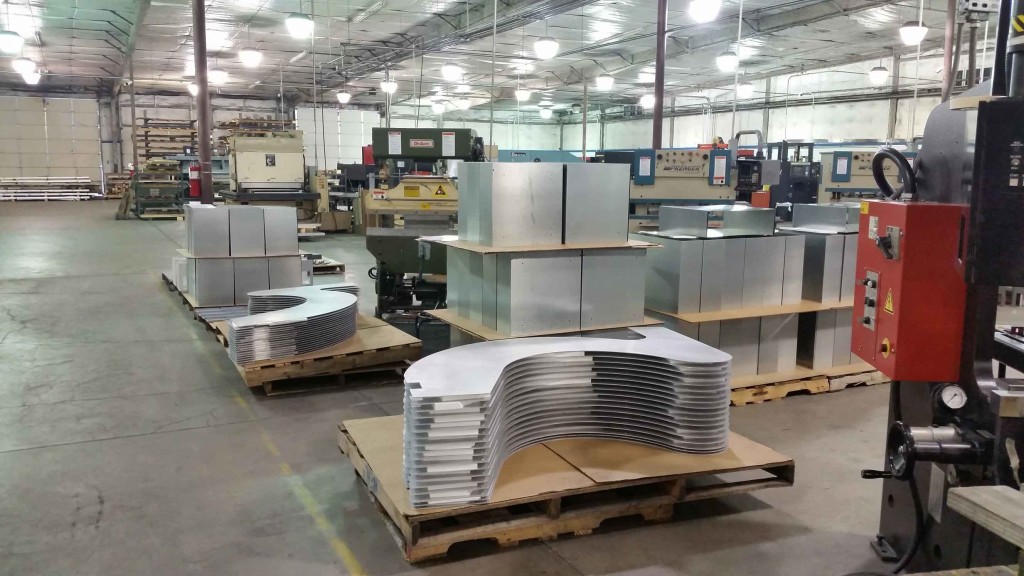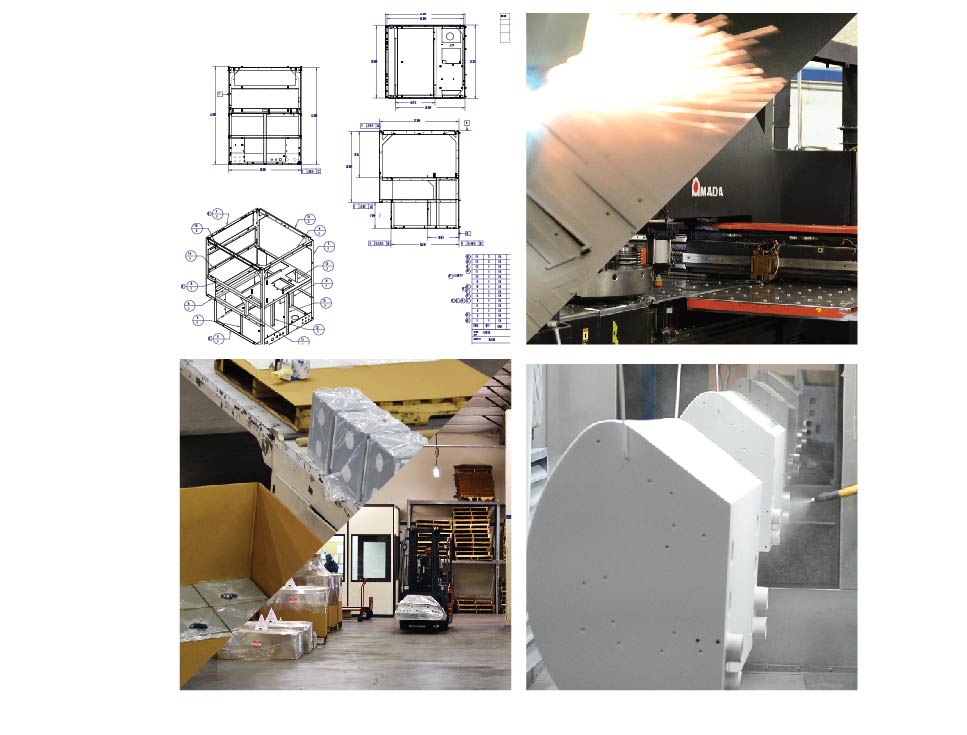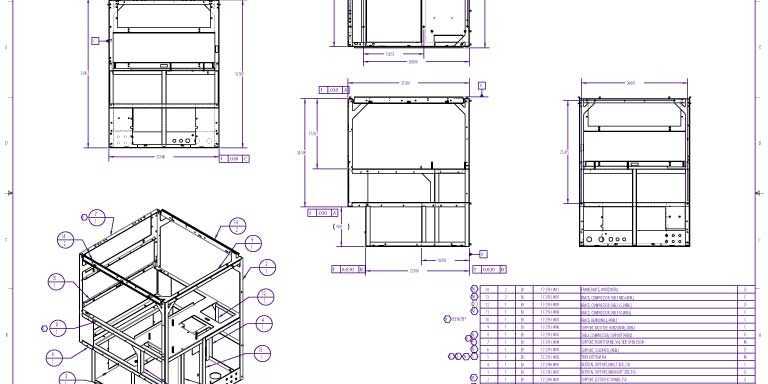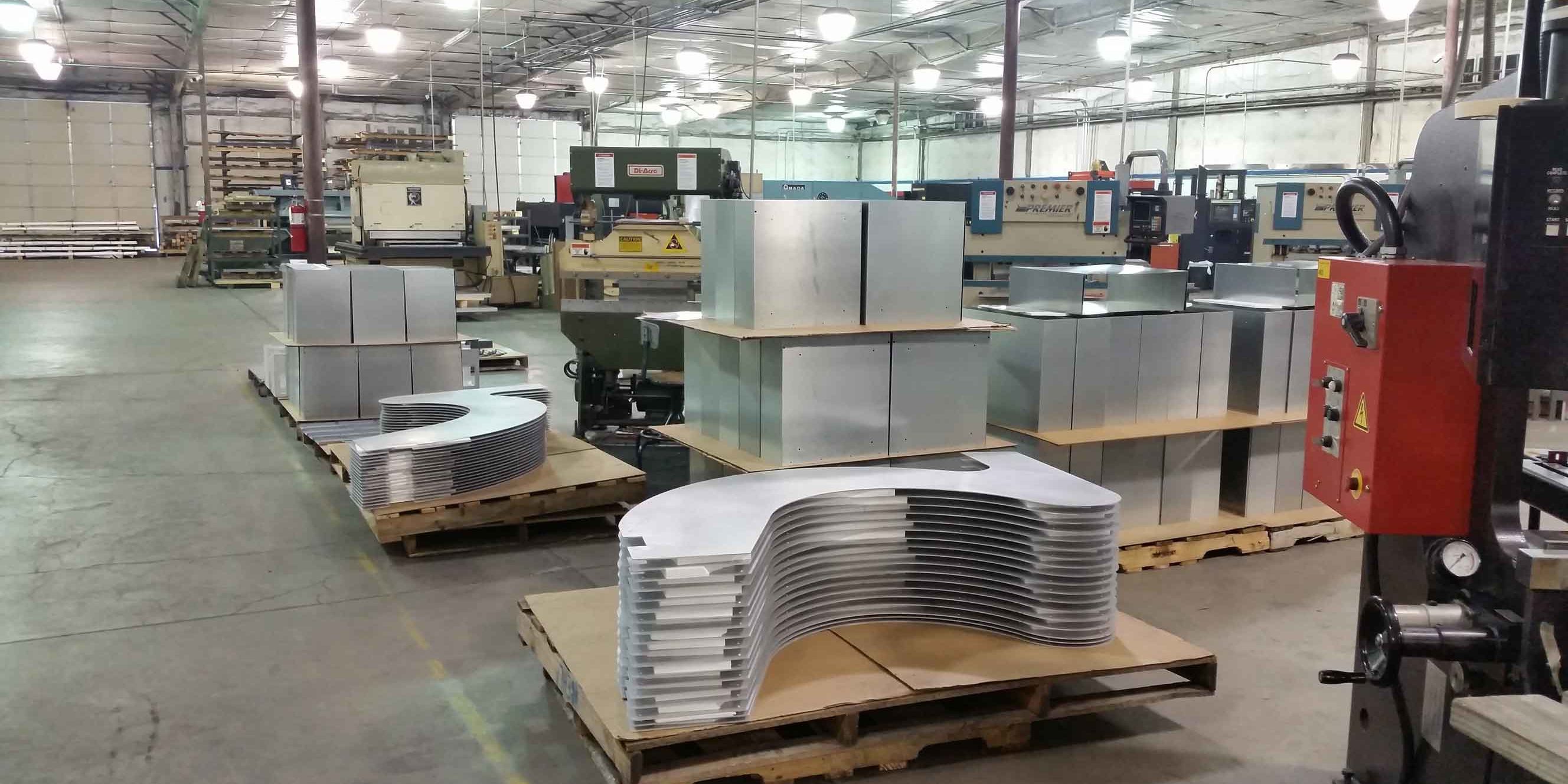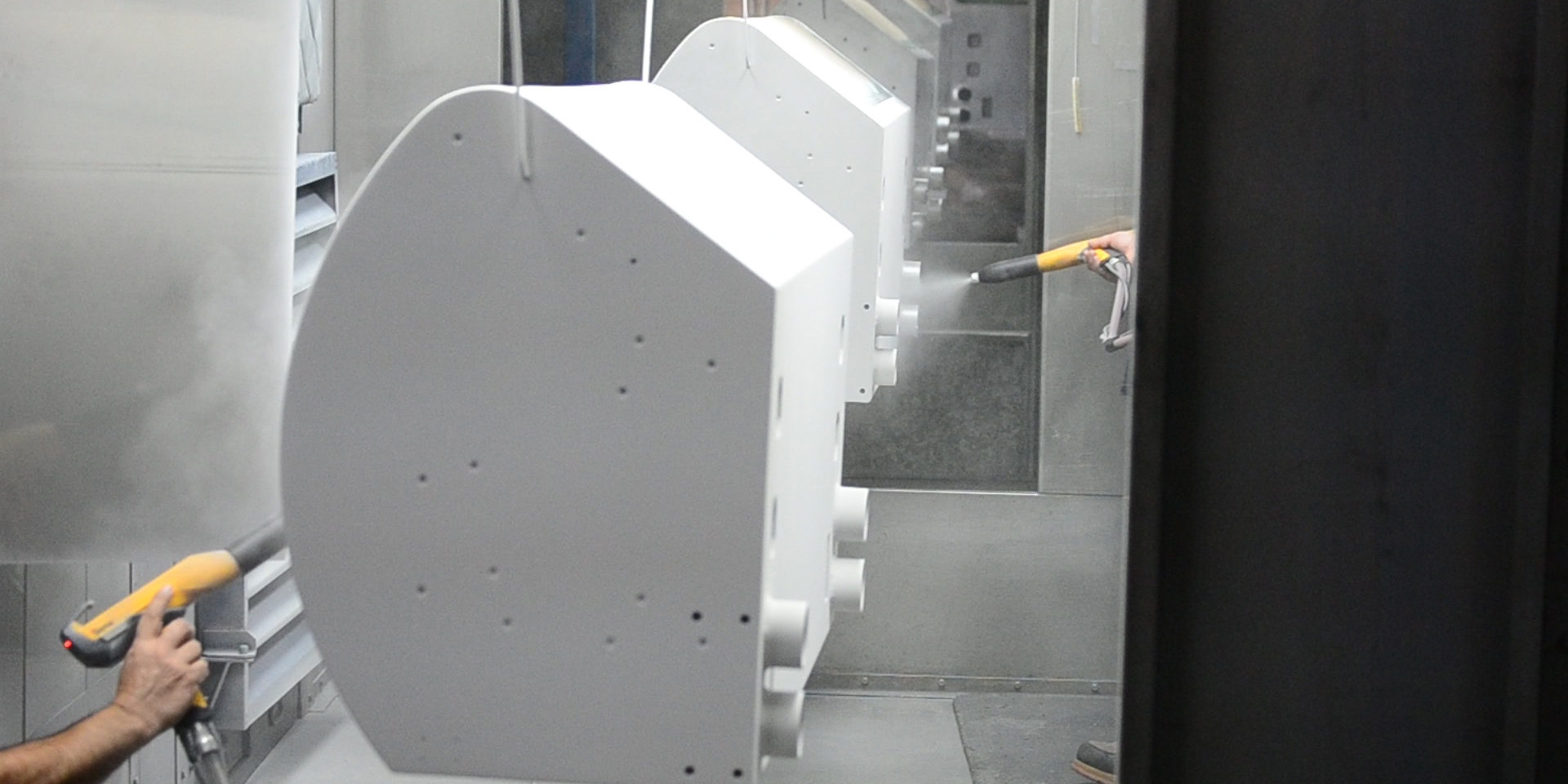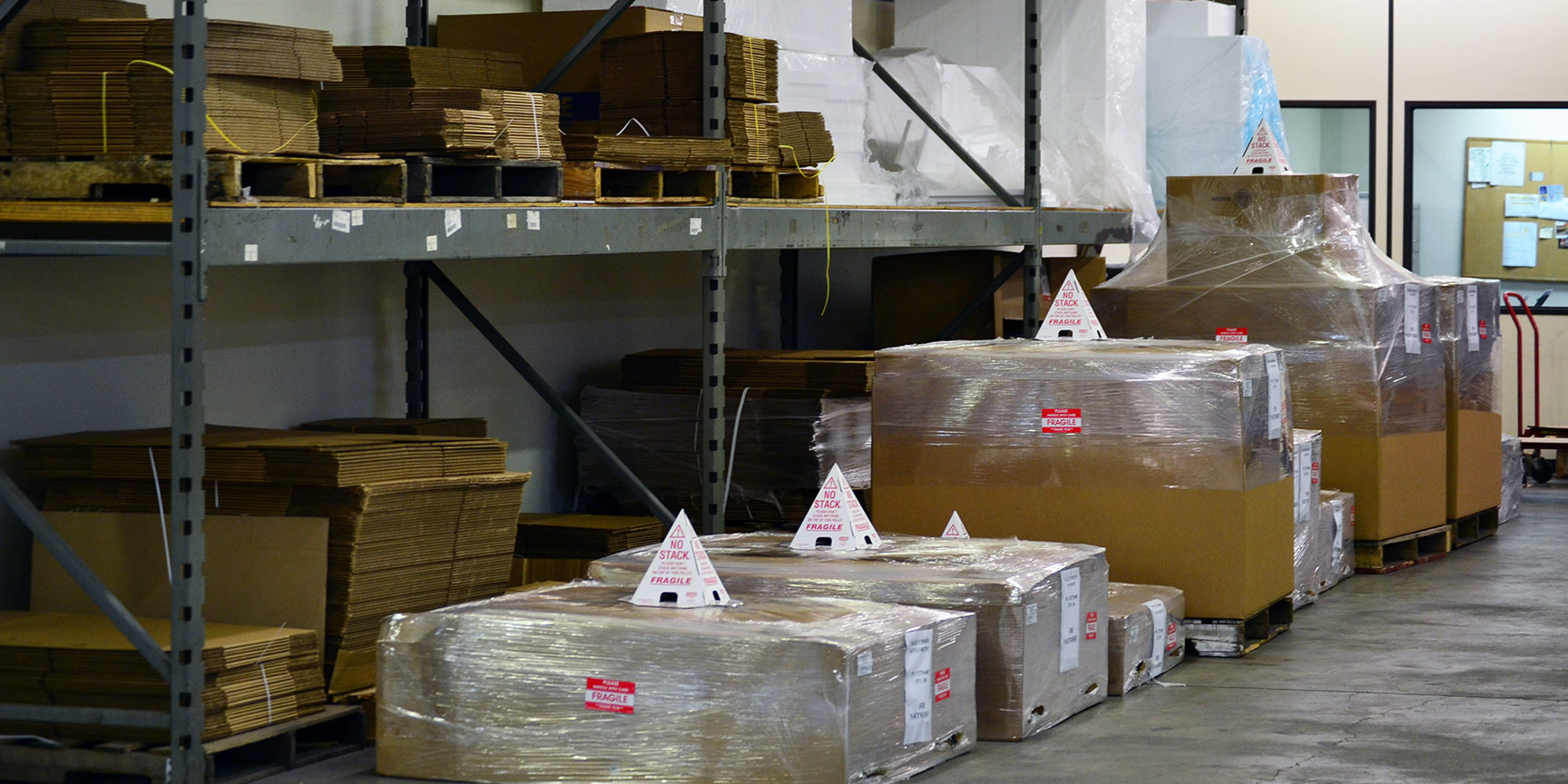 Laser Cutting has become the State of the Art Technology
in the precision sheet metal industry.
Behl Precision Fabricating, Inc.
has added laser cutting to our capabilities.
Our 4000 watt laser allows us to take your concept to a
prototype, if needed for FAI, and then to production in less time.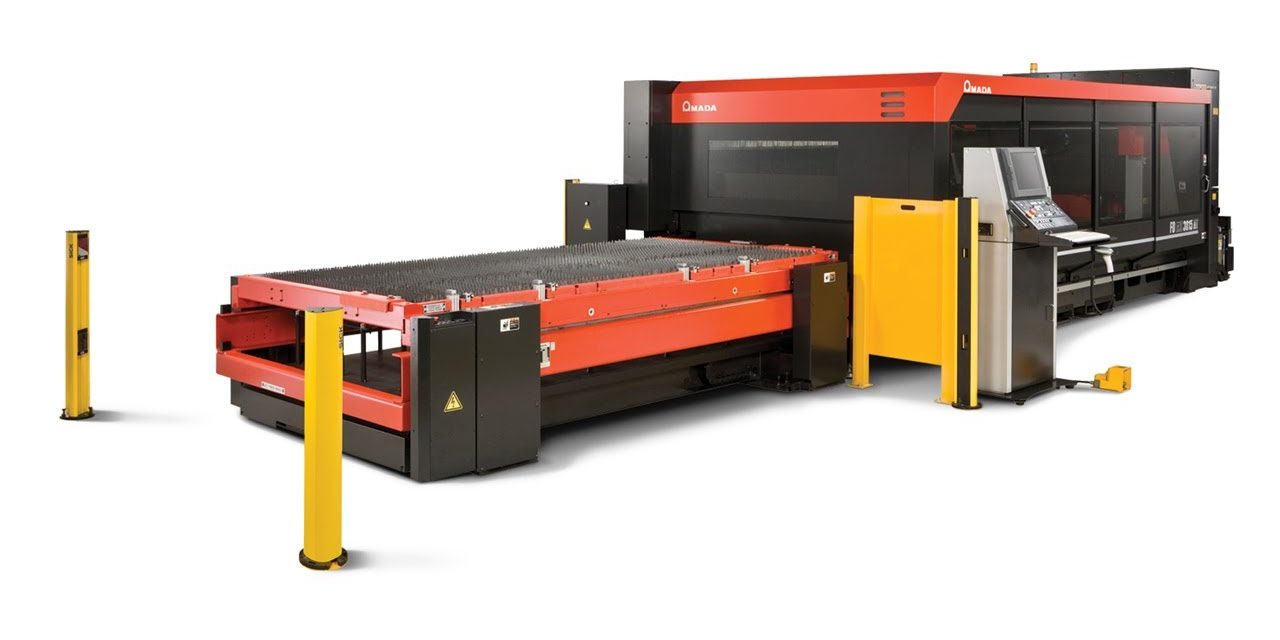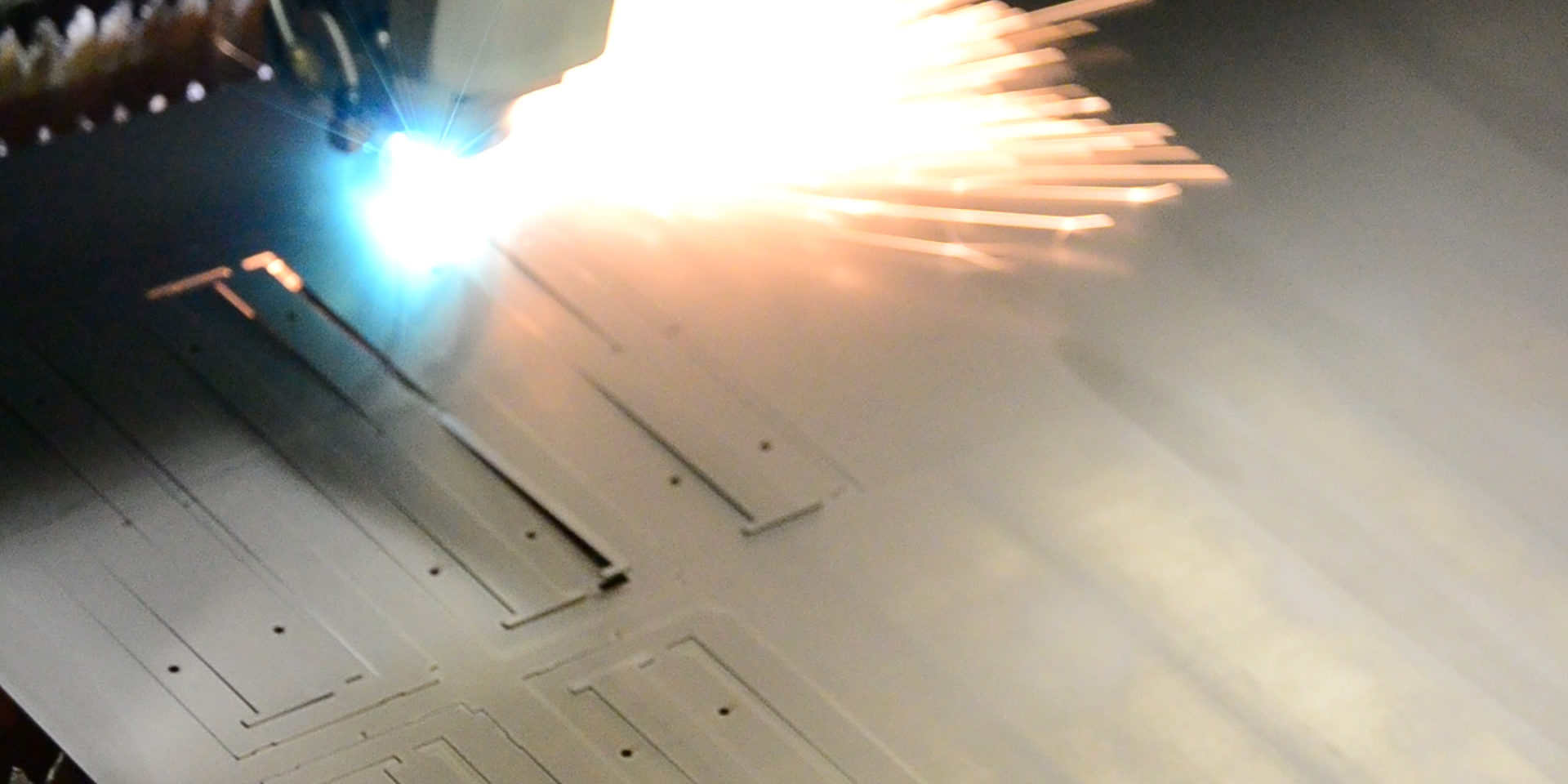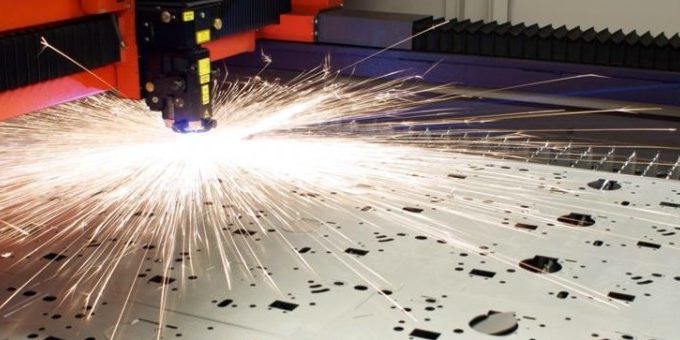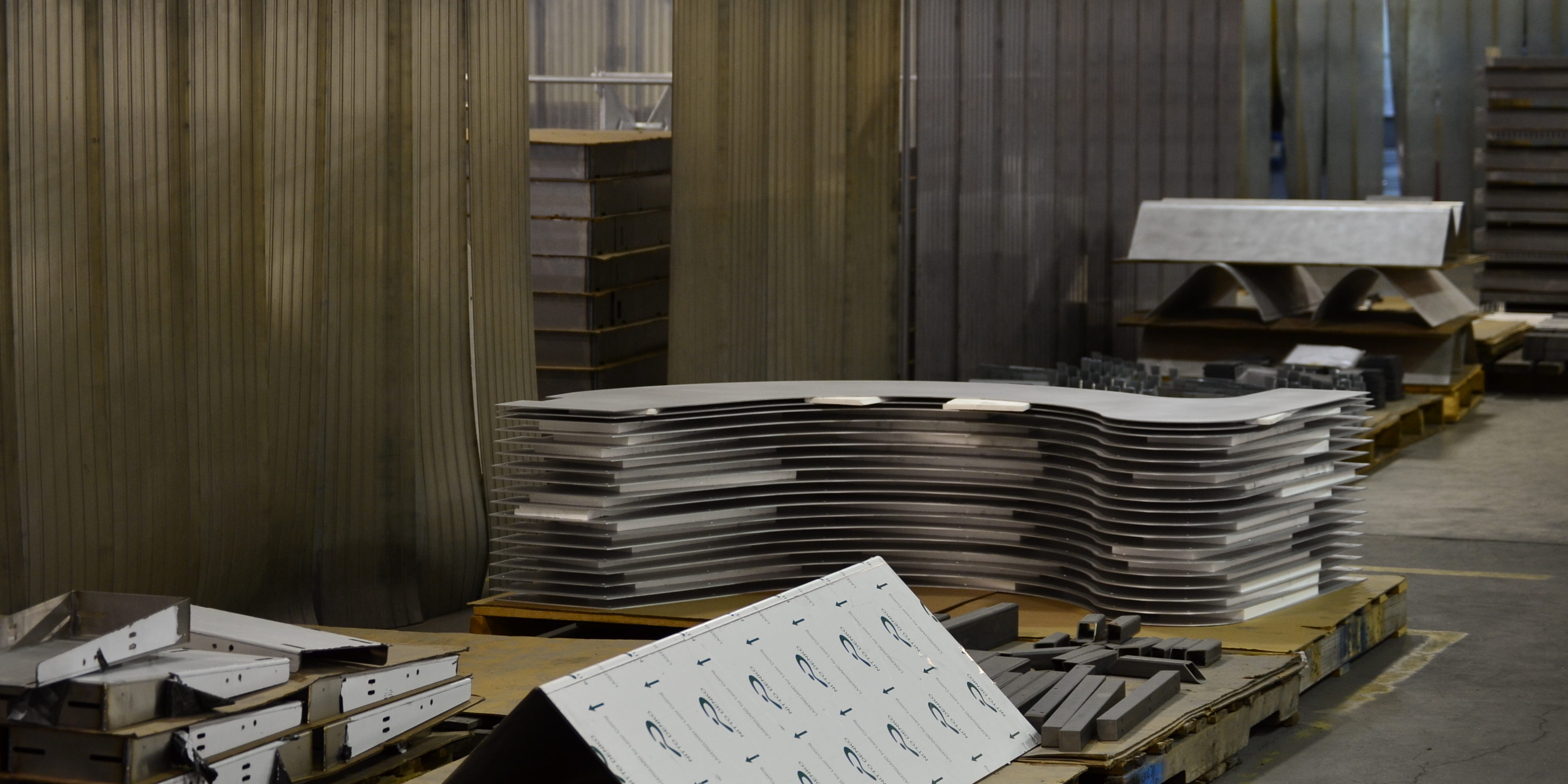 The benefits of CNC Machining Technology:
Repetitiveness and speed for producing more parts in a short amount of time.

DXF Transfer

Concurrent Programming is another feature that is enhanced with the dual-screen control. While the machining center is running one part, you can program the next part without interrupting the cycle.

Create more geometries with a single process.

24 tool turret allows for quick tool exchange
Behl's Machining capabilities: Sawing, Milling, Drilling, Tapping, Countersink. Our 4 axis Hurco machining centre has the capability to run automatically once the DXF file is down loaded. DXF Transfer allows you to simply import the CAD image, select the desired features, and the WinMax control automatically creates the program. Then check the part program on the screen with our powerful verifications graphics system that includes 3D solid rendering of the tool path with dynamic rotation and real time tool display. You can view the part from any angle without being forced to redraw it.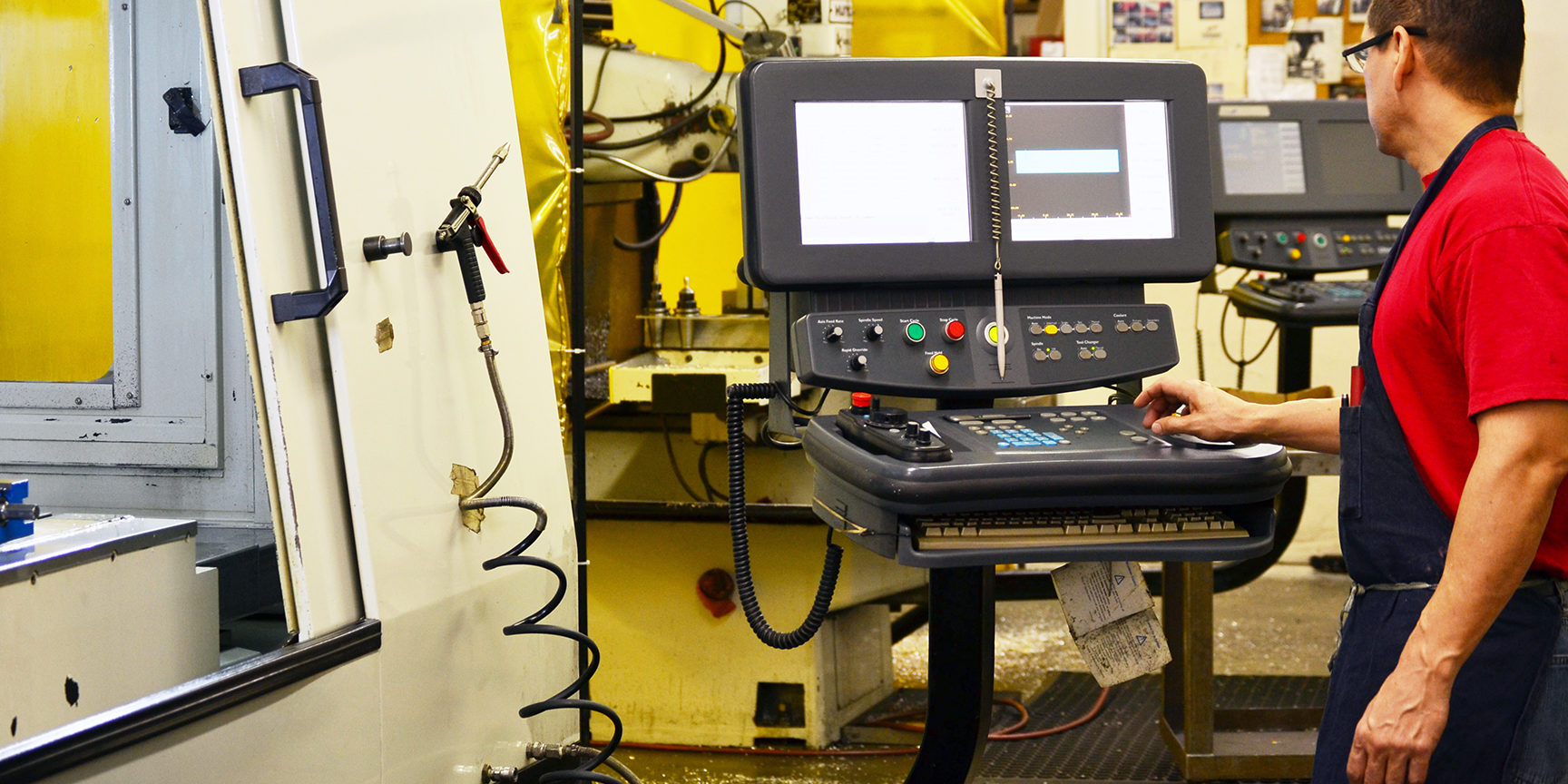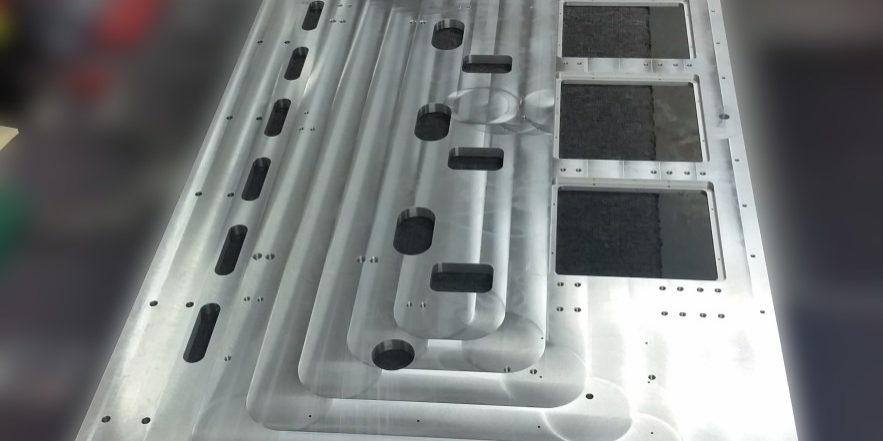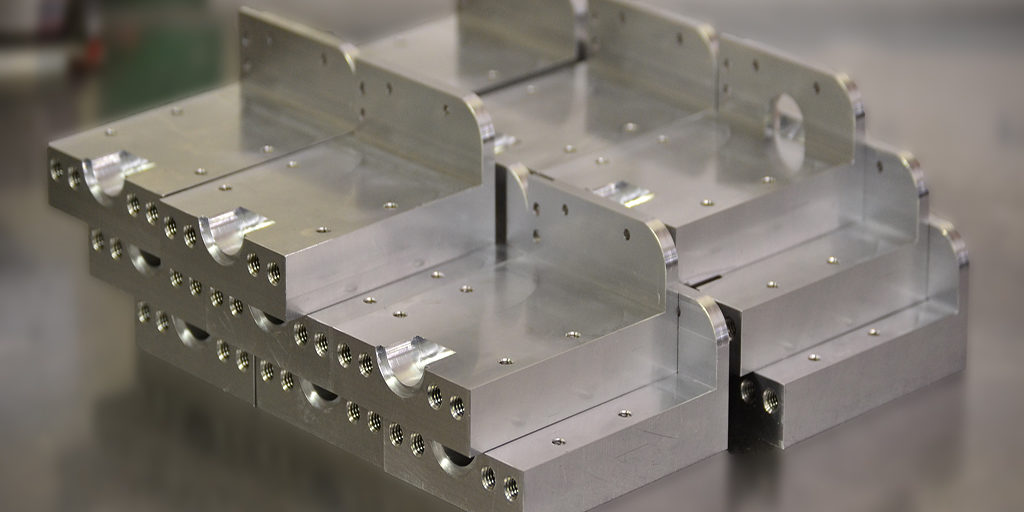 The benefits of CNC Punch Technology:
When it comes to repetitiveness and speed for producing more parts in a short amount of time.


31 Station 3 Auto Index 740 mm Disk Thick Turret for multi job set up .

MP-1225 Robotic Sheet Loader allows to run nonstop for high volume production jobs.

Operating 3 CNC punch turrets with robotic loaders allows us plenty of capacity for your production needs .


We take your dwg files and convert them with our software and down load them to our CNC punch turrets .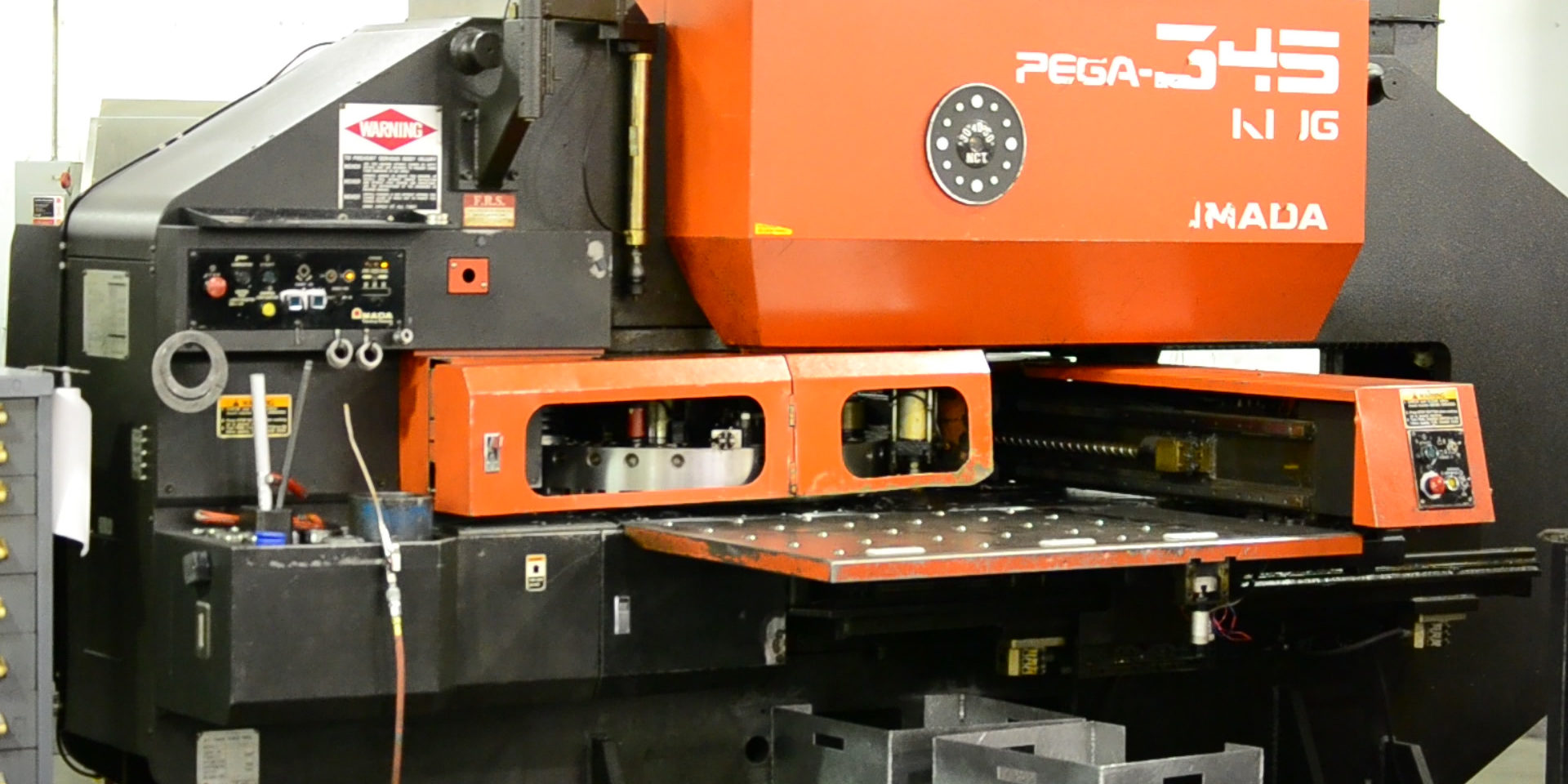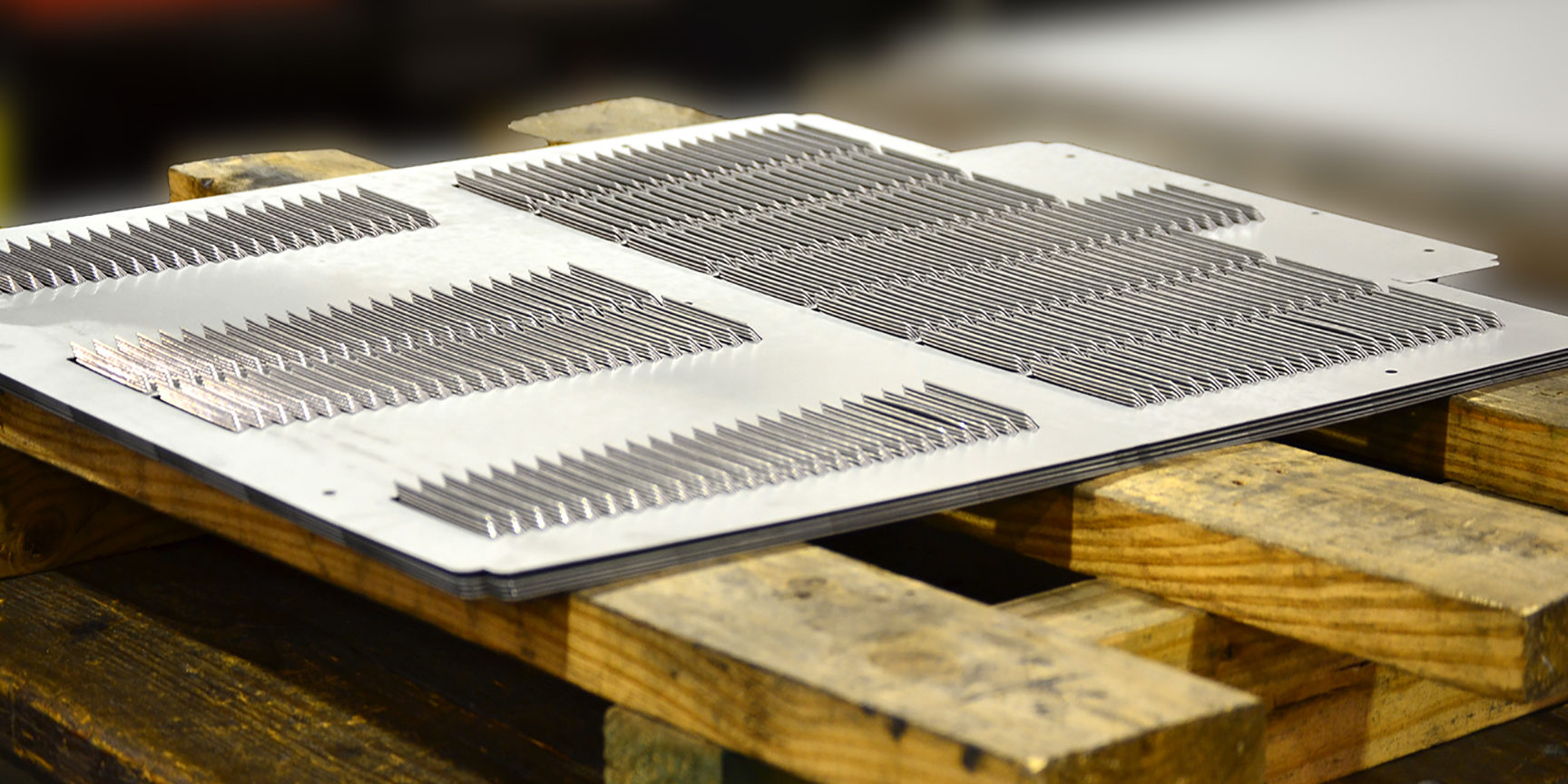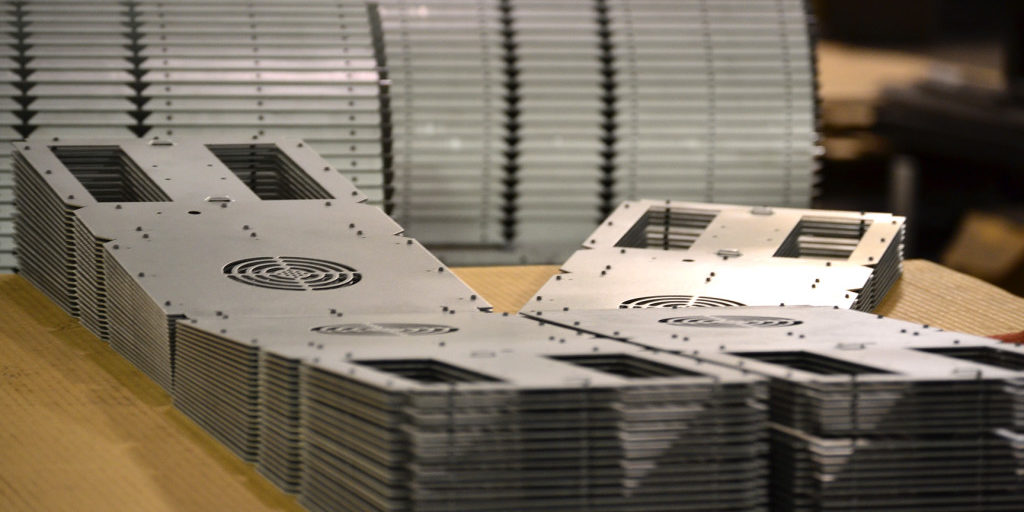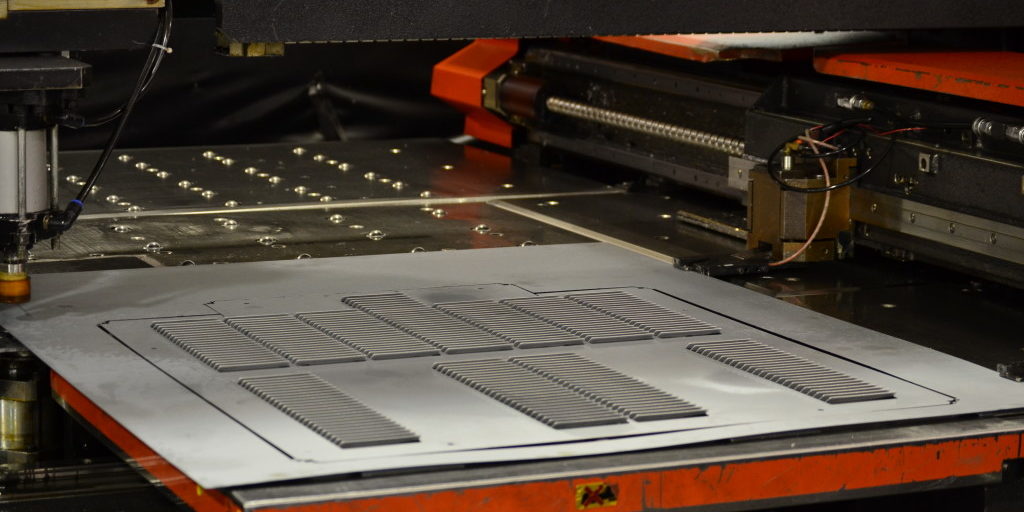 The benefits of Powder Coating:
When it comes to repetitiveness and speed for producing more parts in a short amount of time.

Our conveyor powder coating line is just the ticket for your production powder coating needs.

We can quickly change our system out to your custom colors in a matter of minutes.

With our two-stage phosphate rinse system We can insure proper adhesion and corrosion resistance.


Having in house alodine helps reduce lead times and cost as well as controlling our quality.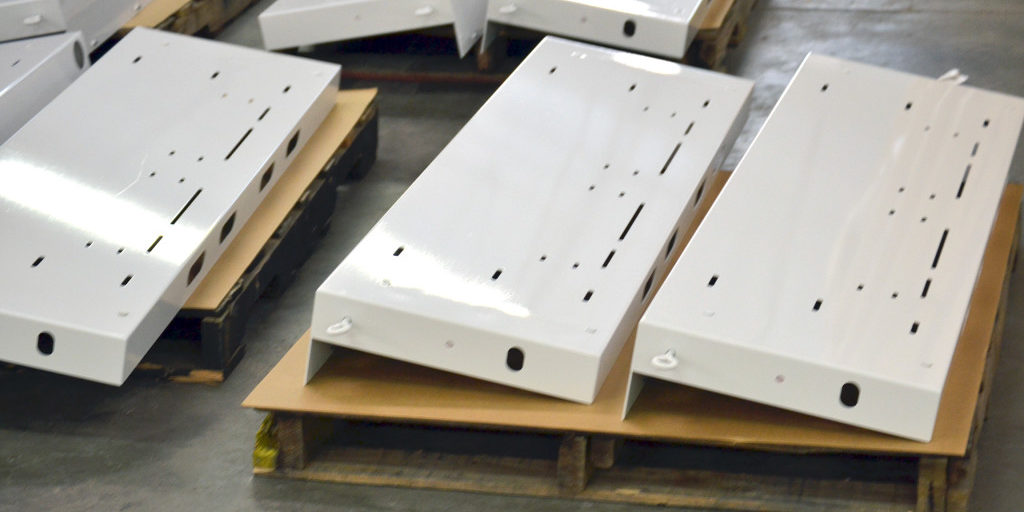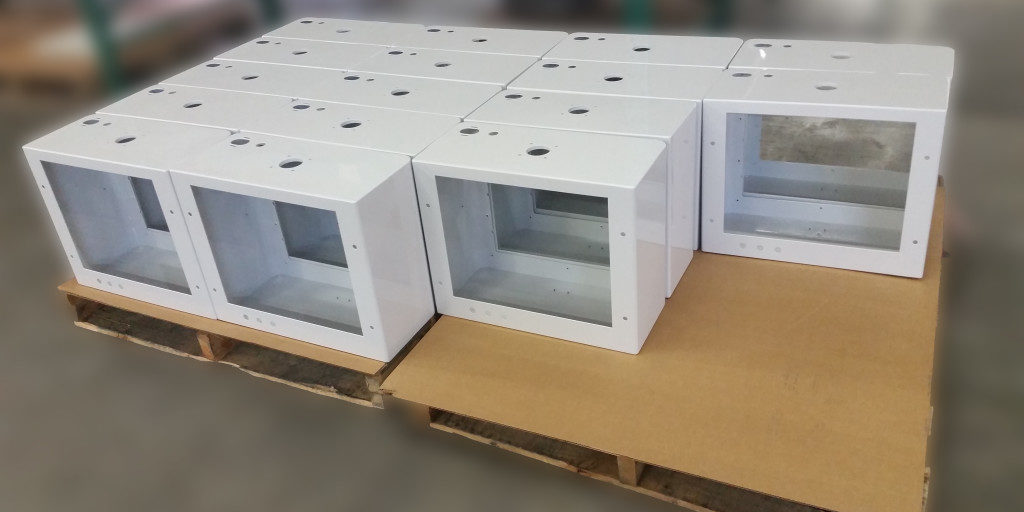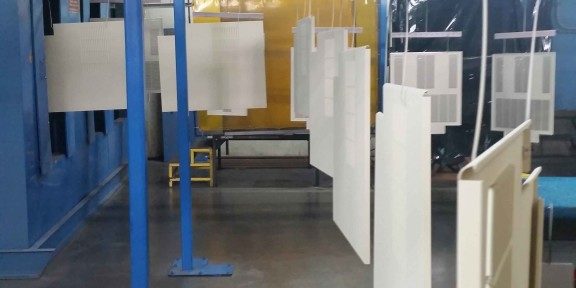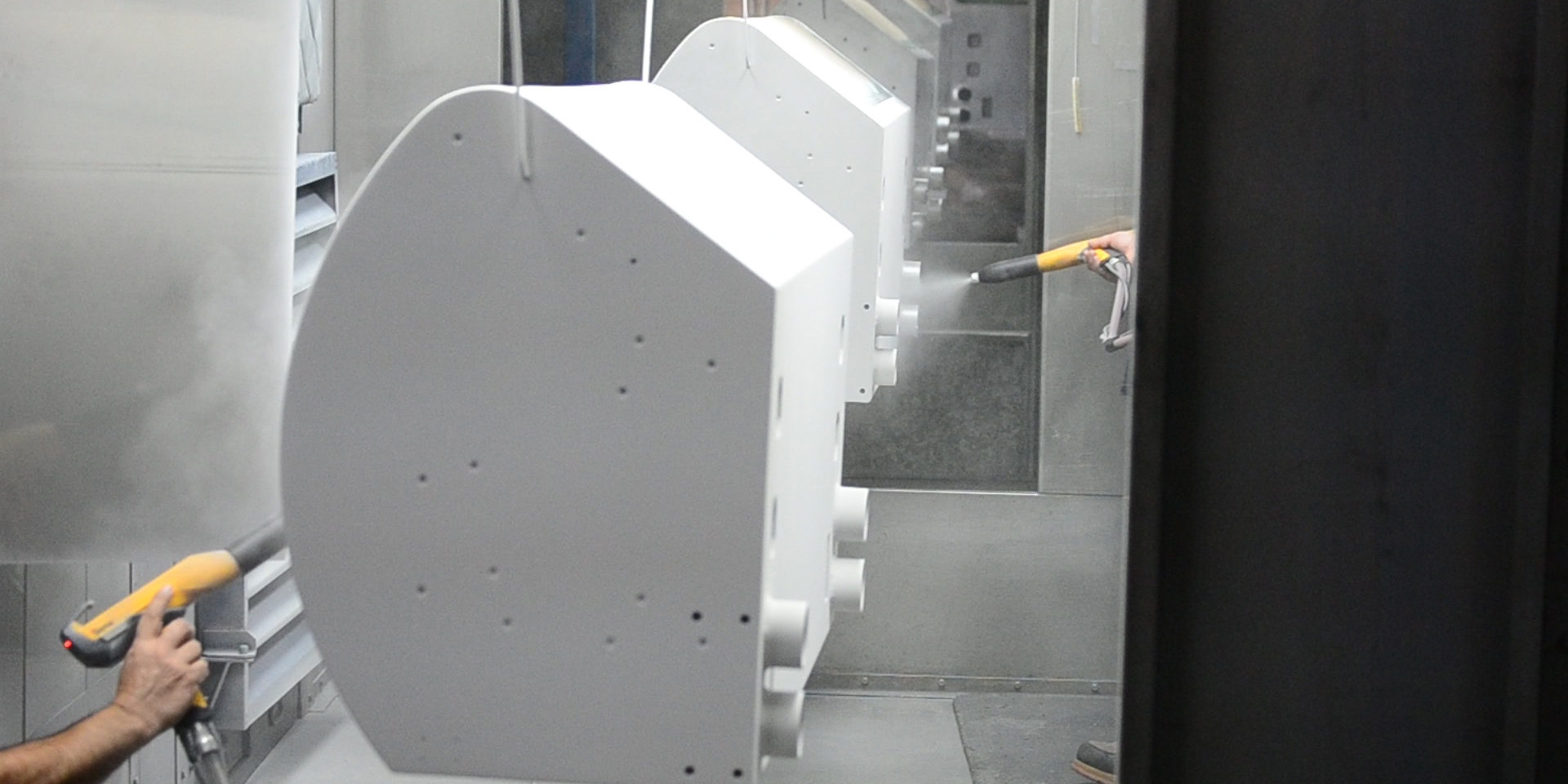 In House Welding Services:
When it comes to Welding. We have all the capabilities it takes to complete your project with precision and quality.

From MIG and TIG as well as resistance spot welding we can cover it all.

With ten weld stations we are set up for high volume production welding.

Our skilled welders have the experience it takes to insure the quality you expect.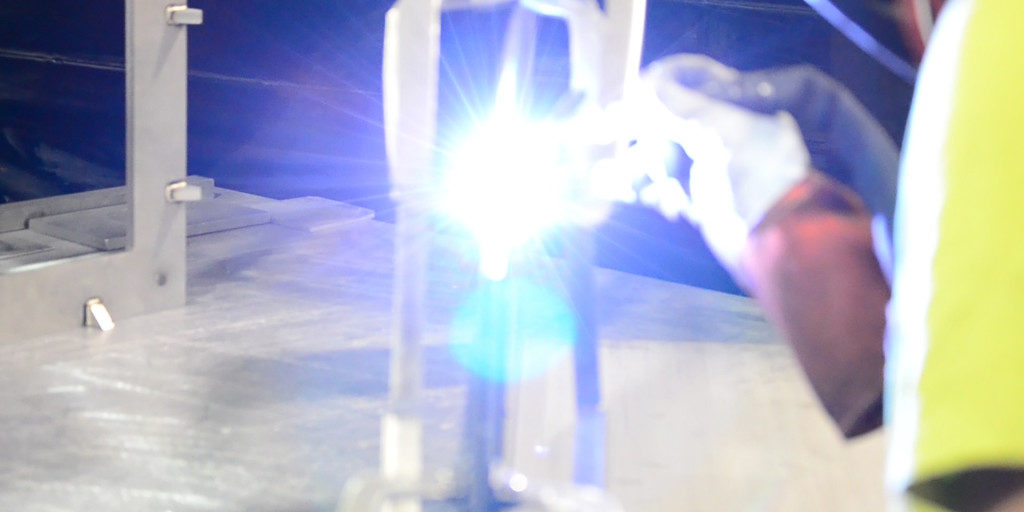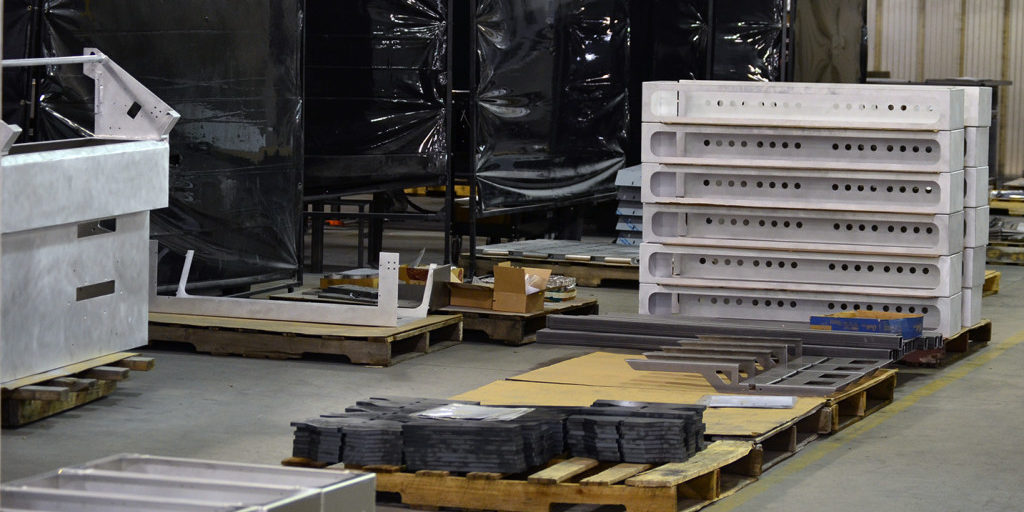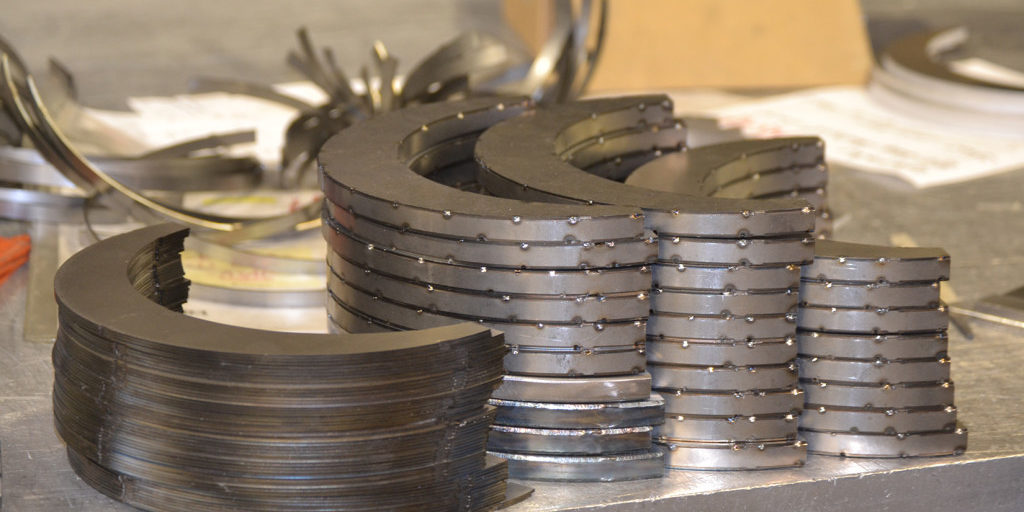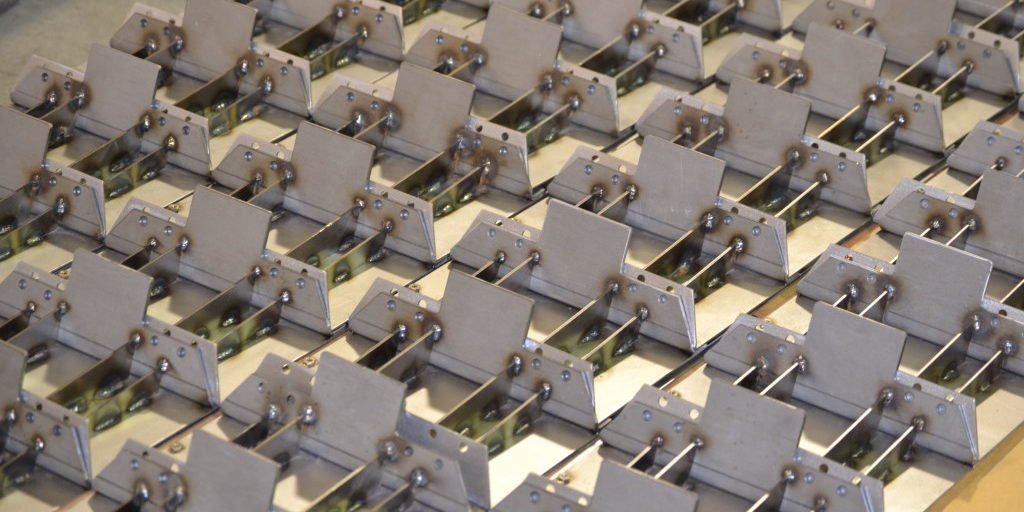 Benefits of CNC Press Brake Technology:
 When it comes to repetitiveness and speed for producing more parts in a short amount of time.

Fast, versatile and safe material processing. It is an up-acting hydraulic press brake with 88 tons of capacity and a bed length of 8 feet.

 Sectionalized Punch Holders Provide Versatility for Quicker setup.

 NC9-EXII control.

In pursuit of increased productivity, the latest 32-bit CNC NC9-EXII control.

The 32bit CPU also provides high speed data processing